Main content starts here, tab to start navigating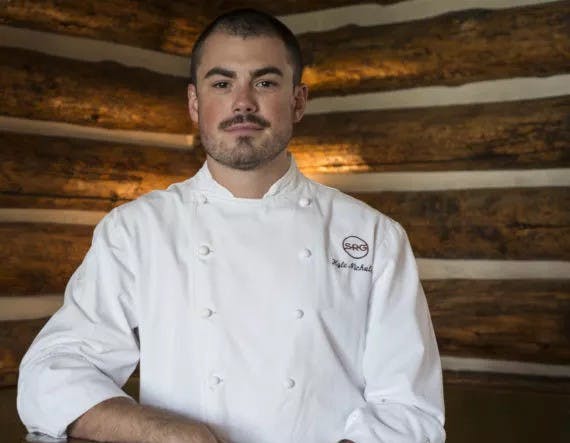 Kyle Nicholson
Executive Chef
Kyle was born and raised in Jackson, Wyoming. His first restaurant job was at Bubba's BBQ learning the fundamentals of cooking and smoking meats. This sparked his interest in fine dining, as well as Asian culture and cuisine. After continuing his studies at Mizu Sushi Restaurant with Chef Jooshin Kim, Kyle accepted the job of line cook at Snake River Grill.
At SRG he went from line cook to Pastry Chef and even held positions in the Front of House giving him a strong knowledge of the entire restaurant. He was soon promoted to Sous Chef and shortly after, Chef de Cuisine. During the off-seasons in Jackson, he strengthened his knowledge with stages at both Eric Ripert's Le Bernardin and David Chang's Ko in New York City.
In 2015, Kyle married and moved to Austin, Texas. He was hired at the Japanese restaurant, Uchiko, under Chef de Cuisine Sterling Ridings. Ridings, a French trained chef, taught Kyle the wonderful diversity and preparation of vegetables. Living in Austin and working in a city made Kyle realize he wanted to return to his roots and work somewhere he loved. In 2016 Kyle returned to Snake River Grill as Executive Chef with a new outlook. He is excited to be back in his hometown and share with everyone the knowledge and techniques he has learned in recent years.