Main content starts here, tab to start navigating
GIFT CARDS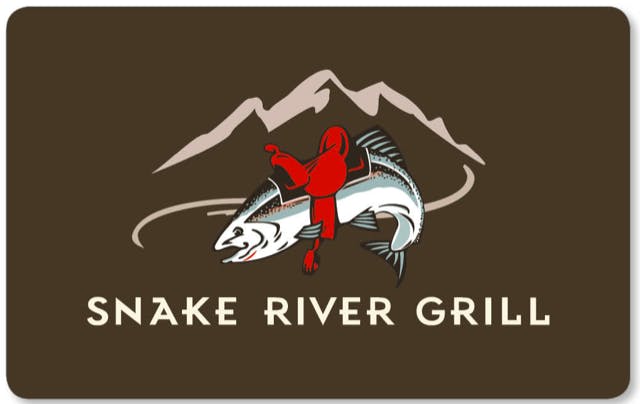 FOR PICK UP ONLY
Important Order Form Info:
* The Gift Card form must be filled out in its entirety
- enter purchaser's email address
- enter N/A or "pick up at restaurant" in remaining address fields
48 Hour Processing
Gift Cards are available to pick up after 5:30pm - 48 hours after order.

*All sales are final. Gift Cards are redeemable exclusively at The Snake River Grill and are non-refundable.
Gift Cards are not redeemable for cash and may not be replaced if lost or stolen.
*Please allow for two business days to process the order.